Finding the perfect art gallery eCommerce theme is not the easiest task. It takes a lot of time and effort to sort through all the themes out there to find something that meets not only your functional requirements but also has a design reflective of your art. We've scoured the web to find the best art gallery ecommerce themes for WordPress. Hopefully we can help you find the right theme. read more
Art Deco Gallery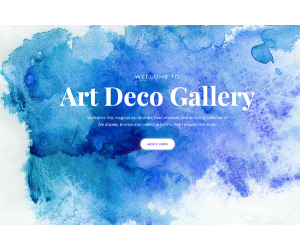 ✓ WooCommerce ready
✓ Ecwid ready

✓ Responsive
✓ Elementor builder
Artday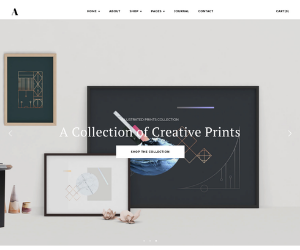 ✓ WooCommerce ready
✓ PSD files

✓ Responsive
✓ Custom colors
Divi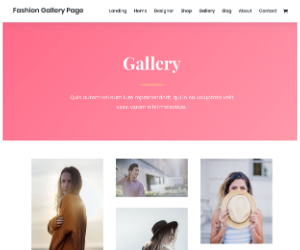 ✓ WooCommerce ready
✓ 150+ layouts

✓ Responsive
✓ Divi Builder
Halle (Divi Child Theme)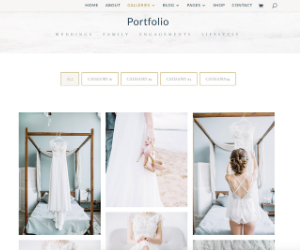 ✓ WooCommerce ready
✓ Divi Child Theme

FullScreen Artist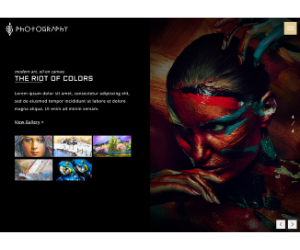 ✓ WooCommerce ready
✓ Horizontal Scroll

✓ Responsive
✓ Multiple designs
Visual Art | Artist Portfolio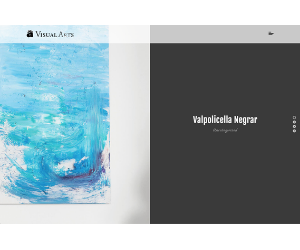 ✓ WooCommerce ready
✓ Visual composer

Haar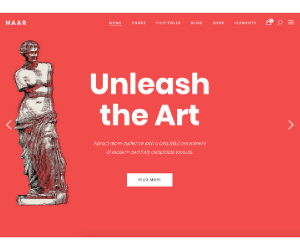 ✓ WooCommerce ready
✓ Modern designs

✓ Responsive
✓ Customizable
Musea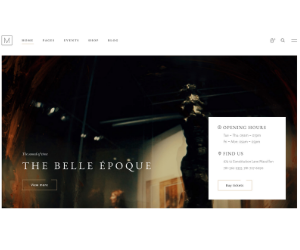 ✓ WooCommerce ready
✓ Short codes

✓ Responsive
✓ Custom colors
ART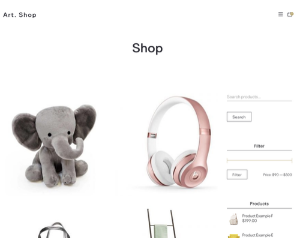 ✓ WooCommerce ready
✓ Responsive

✓ One click setup
✓ 5 homepages
Revolution Pro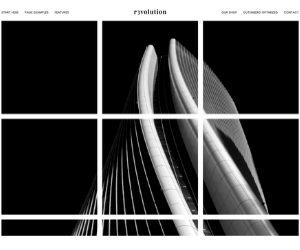 ✓ WooCommerce ready
✓ Responsive

✓ Custom builder
✓ Portfolio layout
Vinero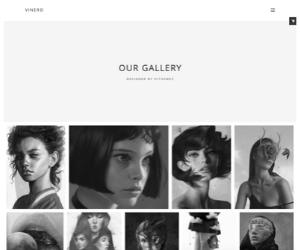 ✓ WooCommerce ready
✓ Multiple designs

✓ Responsive
✓ Customizable
Asna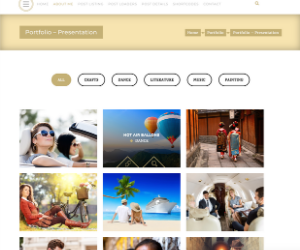 ✓ WooCommerce ready
✓ Customizable

✓ Responsive
✓ Visual composer
Oshine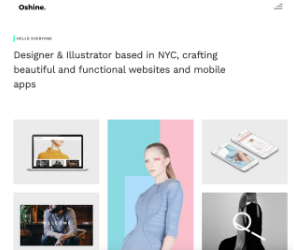 ✓ WooCommerce ready
✓ Multiple templates

✓ Responsive
✓ Parallax sections
Harvest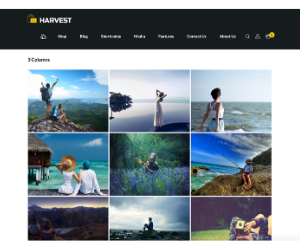 ✓ WooCommerce ready
✓ Multiple templates

✓ Responsive
✓ Custom colors
How to Choose an Art Gallery eCommerce Theme
When looking for an eCommerce enabled art gallery theme for WordPress, it is important not only to judge the design of each theme, but also how it will do eCommerce. With WordPress, the eCommerce functionality is typically handled by a plugin rather than the theme. So when you are looking for a theme, you'll want to make sure that it integrates well with an eCommerce plugin, such as WooCommerce (the most popular on the market).
In addition to ensuring that your new theme will integrate well with an eCommerce plugin that will power your shopping experience, there are also several other considerations to think through before deciding which theme is right for you.
Templates or Designs
While every theme has a "design", some themes will actually provide you with several different templates or designs for different types of pages. For instance, you may find a theme that includes 4 different homepage layouts, 2 blog formats, and 3 different gallery options. When themes include different layout variations, you can really customize your theme to create the exact feel that you are going for as it is very difficult to find a theme with a single layout which looks exactly like you want it to.
Builder Capability
While WordPress now has Gutenberg; a visual builder; built in, some themes include a more advanced builder such as Divi or Elementor. If you ever want to tweak your layout, develop a new landing page, or otherwise try your hand at customizing a page, an advanced builder makes this process much easier. Using something like Divi or Elementor will make your life a lot easier and will often give you a more polished and professional look. As a bonus, often times these builders will have their own set of layout packs that you can leverage as well to really create that art gallery ecommerce theme you're looking to create!
Customizations
WordPress has the built in ability to modify the colors of different parts of your theme, but some themes come with different color schemes pre-defined. This is useful for to help you get up and running as fast as possible. If you're looking to launch your art gallery site ASAP, finding a theme where you don't have to refine every color setting will shave off a lot of time.